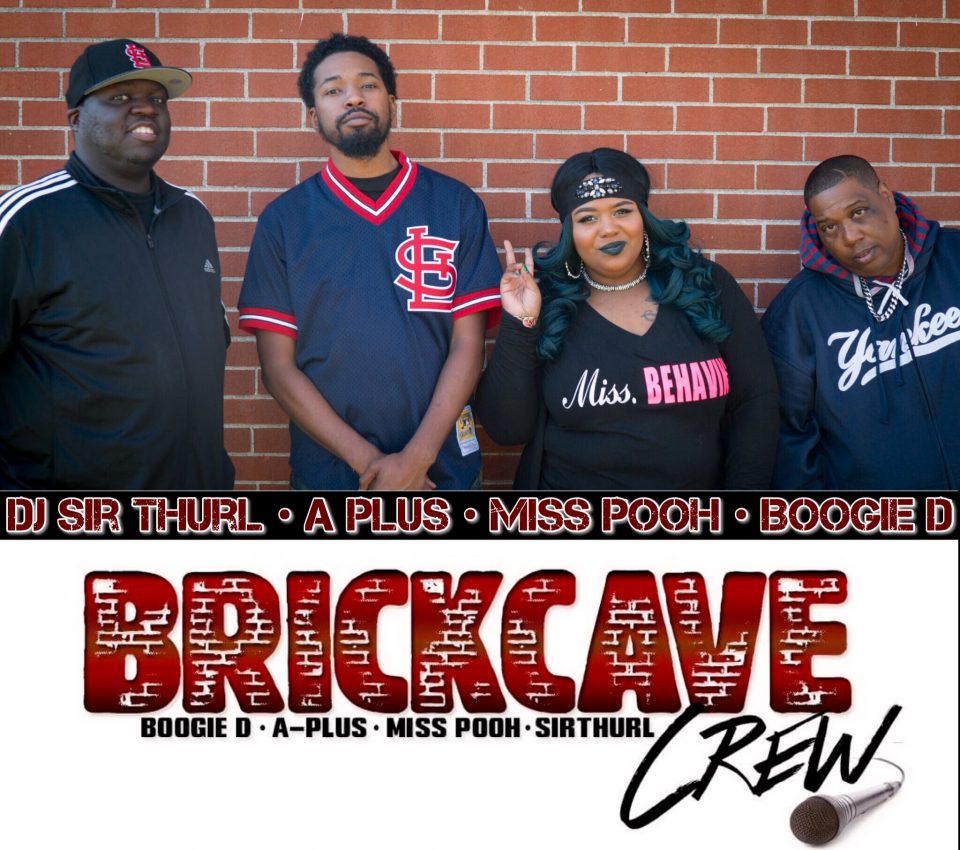 Listen to the latest episodes of the Brickcave Crew Podcast with Boogie D, A-Plus, Miss Pooh and DJ Sir Thurl.
Boogie D from NY, A-Plus from VA, Miss Pooh & DJ Sir Thurl from STL make up the weekly Brickcave Crew Podcast. Witness the collision of worlds as they explore everything from today's foolery to music to sports to politics. Now bigger than a Sunday Football Crew, the Brickcave Crew is making big moves keeping the homie "Brick" spirit alive. The trash talking gets real.
Toast to Friends. Toast to Laughs. Toast to Brick!
The Brickcave Crew Podcast is sponsored by Effen Vodka.
Episode 15: Young M.A


Episode 14: Bell Biv DeVoe (BBD)


Episode 13: Nick Grant


Episode 12: Aye Verb


Episode 11: Sevyn Streeter
Episode 10: Happy Founders Day
Episode 9: New Laws, New Kids and Soulja Boy
Episode 8: Murphy Lee & Kyjuan (St. Lunatics)
Episode 7: Music & The Age Gap
Episode 6: Is Hip Hop Dead?
Episode 5: Did you brine the turkey | Definition of a Legend | Cheatin' 
Episode 4: Is Ye Crazy? | Fightin' Words | Girls playin' both Sides 
Episode 3: ATCQ | New Boos & Holidays | Exes & Moms | Lil Wayne on the Roc.
Episode 2: The Donald Effect
Episode 1: Is Hip Hop Soft? | The Election | The Troll Trump