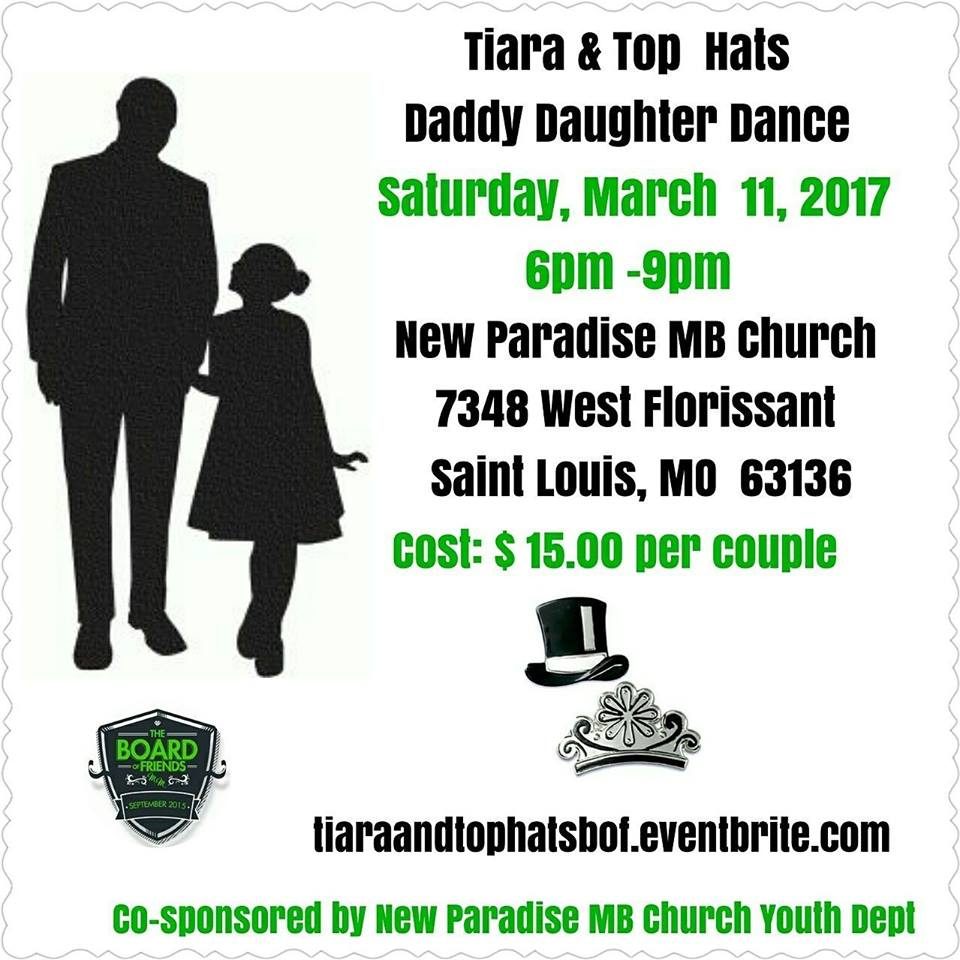 Tiara & Top Hats Daddy Daughter Dance is an evening to dress up and for fathers to enjoy time with your daughter. In addition there will be food and drinks along with fun and music.
This is a night to uplift our daughters and shine all the attention on our princesses. Also displaying a true example of how our young women are to be treated.
Tiara & Top Hats Daddy Daughter Dance was created to strengthen the bond of Fathers and Daughters in our community and build self-esteem.
Information is as follows:
Tiara & Top Hats Daddy Daughter Dance
Saturday, March 11, 2016
New Paradise MB Church
(7348 W Florissant Ave, Jennings, Missouri 63136)
6pm-9pm
Tickets: $15 per couple
Purchase tickets at the door the night of the event of online here.
This event is open to the public. You do not have to be a member for New Paradise to attend.
Presented by Board of Friends
Co-Sponsored by New Paradise MB Youth Department
View the event on Facebook.